GENeco wins gold
We're very pleased to announce that we have been awarded a gold RoSPA health & safety award.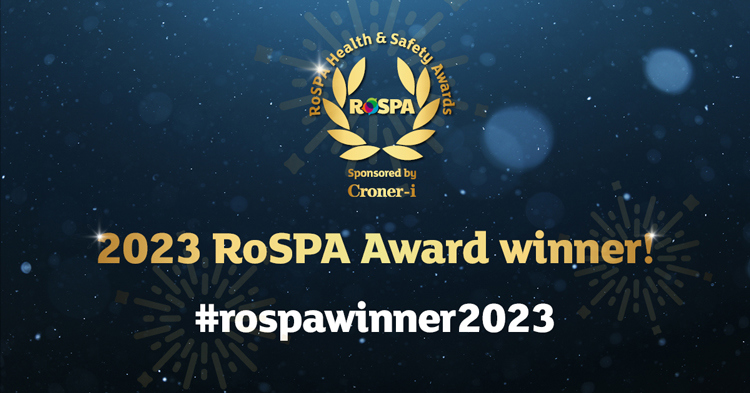 The Royal Society for the Prevention of Accidents grants a number of awards on an annual basis and GENeco has received Gold (Highly Commended) 1st-3rd in the Renewable Energy category.
One or more organisations may be 'highly commended' or 'commended' and these awards are presented in recognition of the organisations' higher achievement.
GENeco Managing Director Barry Hayward said: 'Three years ago the team and I set ourselves an aspiration to not just be good at Health, Safety and Wellbeing but to excel at it and actively work to remove risks, reduce harm and increase our teams' wellbeing. We reviewed and challenged everything from our communications, our interactions with contractors, customers and clients, the way in which we review risks and the training/knowledge management we had provided our teams.
We carry out regular training for our people and we're always looking for new ways to improve and ensure the safety of everyone on our sites'.
GENeco launched a new strategy which involved a whole new approach to H&S, which included creating new roles in the H&S team, mandatory training and continuous improvement metrics, swapped our risk assessment approach to 'Safe Systems of work', improved communications, a structured approach to customers' interactions, improved signage, new software tools for ease of reporting and we rolled out and continuously reenforce a coaching culture with all people leaders.
This has led to:
NO RIDDOR Incidents
No Lost Time Injuries
Permission granted to training
LTIFR and AFR Calculation '0'
Increases in active monitoring
Improved Engagements (proven by survey results)
Increase in observation reporting
Reduced downtime through effective job and task analysis planning
The RoSPA Health and Safety Awards is the largest occupational health and safety awards programme in the UK. Now into its 67th year, the awards have almost 2,000 entries every year, covering nearly 50 countries and a reach of over seven million employees.
The programme recognises organisations' commitment to continuous improvement in the prevention of accidents and ill health at work, looking at entrants' overarching health and safety management systems, including practices such as leadership and workforce involvement.
Winners will be invited to attend an awards ceremony in London in May.