It's a scorcher
We at GENeco hope you have a relaxing and sunny summer! Remember to protect yourself, wear sunscreen and drink plenty of water during these heatwaves. But also, we hope you enjoy the weather!
With our financial year coming to an end, we wanted to update you on what has been going on with our business these past few months, so sit back, grab a drink and enjoy the latest edition of Drivers News.
She rose to the occasion
Goodbye and thank you Rose!
Rose Spanswick, Treatment Technician at Trowbridge, retired in July, following 18 years of service. Rose is definitely going to be missed across all business areas, as she was the main "go to" person at Trowbridge.
As well as being a Treatment Technician overseeing the treatment centre operations, on a daily basis Rose would operate the main site barrier, deal with deliveries and post, direct visitors and contractors on site, and order skips and other deliveries from the main site.
During this time Rose and her colleagues made some wonderful friendships and memories inside and outside of work, which we're sure will stay with all forever.
For now, Chris Hudd will be left at the helm, supported by colleagues in the GENeco Liquid Waste team.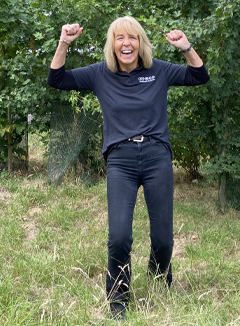 And then we met you
Meet your new Treatment Technicians, Suzie and Colin.
With a goodbye, a hello is certainly to follow, so join us in welcoming our two new starters. To mix things up a bit, we decided to ask them "would you rather" questions to get to know them better. See what they had to say!
Colin Daniels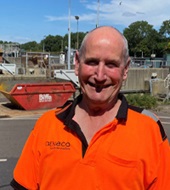 Some of you will be more familiar with Colin Daniels as he joined our Poole TC in February!
He says "I'd rather play the air guitar than air drums". More authentic!
Suzie Smith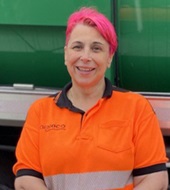 Suzie Smith joined our Bournemouth TC in June.
She says: "I'd rather have a fully stocked snack bar. Having unlimited coffee would be lethal". We have to agree!
How are we holding up?
Our Holding Tanks 1 and 2 are back in action! 
We would like to thank you all for your patience while emergency works were carried out to our holding tanks 1 and 2 at our Avonmouth site in June. These tanks are important to our works because they provide a way to store waste that may be incompatible with other wastes. Since our tanks are essential to ensure compliance, we are really grateful for your understanding during these repairs.
And Holding Tanks 3 and 4 are now open!
We also have the good news that in addition to tanks 1 and 2, tanks 3 and 4 have been commissioned and are now operating. This is great news as the additional storage capacity means we will be able to treat even more of your waste!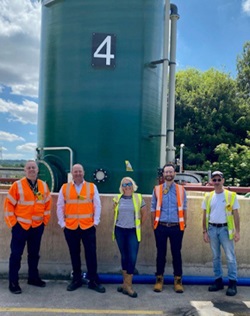 Attitude for Gratitude
Waste & Recycling Workers Week
From June 20th to 24th, we celebrated with you to recognise the hard work and dedication shown by all those working in the industry. Our team at Avonmouth delivered treats around site to recognise not only our team members, but also you, our invaluable customers, for the great work you do!
Upcoming celebrations
We don't want this celebration to be a one-off, and want to make sure you have the best experience on our sites, so watch out for upcoming incentives including Alfresco August, Macmillan Coffee Morning, National Customer Service Week, Halloween, and the Football World Cup!! Enjoy!!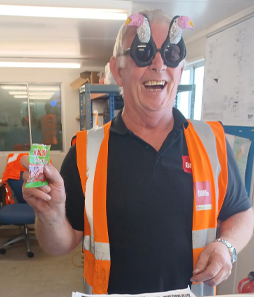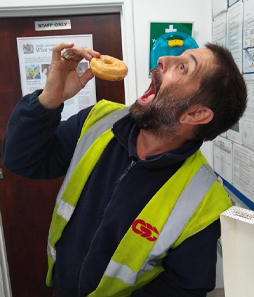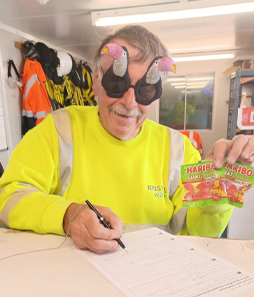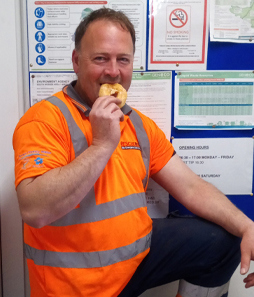 Reminder
Face shields, gloves, high visibility clothing and steel toe-capped boots MUST be worn at all our sites.
Reminder - no tailgating
Vehicles SHOULD NOT tailgate on any of our sites. This may cause collisions if the vehicle in front brakes suddenly.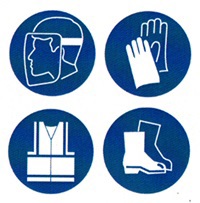 Incident - Barrier guidance
Vehicles MUST WAIT for the barrier to be fully open before entering any of our sites. Our Avonmouth Liquid Treatment Centre barrier was damaged due to a vehicle not waiting for it to be fully raised and driving though it, causing damage to both the barrier and the vehicle.
Why not join us?
We are currently looking for a Waste Recycling Technician at our Trowbridge TC. For more details and other vacancies, please visit: www.wessexwater.co.uk/careers.