Springing into action
As the evenings become brighter but are still very wet, the temperature starts to rise, but barely reaches the teens, and the coats, gloves and scarves become an inconvenience, but are still very much needed, we turn to face the spring.
We would like to thank you for helping us significantly reduce CO2 emissions by preventing waste from going to landfill and generating enough biogas to complete a 150,000-mile trip with all your deliveries! We look forward to improving these numbers this year and contribute to a more sustainable South West.
Since we published our last edition back in summer 2022, we thought we'd share some highlights from late last year:
streamlining our Food Waste booking system: our Hive Team (Customer Services) are now collaborating with our Avonmouth Food Waste Recycling Facility team to manage your bookings. You will now get a tailored confirmation from either Jenny, Chris, Florence, or Charlie.
If these names ring a bell, they are now taking your bookings for all our liquid waste sites.
Congratulations to Becka Watts, who will be known by many of you as she used to manage the liquid waste booking line, has now been promoted to Technical Supervisor at Avonmouth. And a big thank you to Suzie Smith, member of our Dorset Liquid Waste Treatment Team for helping the Hive Team through this transition.
Thank you to all of those who took part in our customer survey in December. We wanted to hear your views on what we can do even better this year. As a result of your feedback, our Bristol Treatment Centre is now back open on Saturdays from 08:00 to 12:00. Keep an eye out for more changes throughout the year.
Buckle up, mask on
We know sometimes it is difficult to arrange for your children to be taken care of while you are on your daily rounds. So, if you must bring your child with you on your journeys, please ensure they are wearing their seatbelt or any appropriate child restraint.
As per the Highway Code Rule 99, all children must remain in the vehicle at all times. If you are delivering waste to any of our sites, please ensure your child remains inside the vehicle. We want to safeguard not only your wellbeing, but that of your children. The risk of leaving them unsupervised is high, and even greater if they are left unsupervised around HGVs and hazardous waste.
We would like to remind you of the PPE requirements when discharging liquid waste at any of our sites: the use of steel toe-capped footwear, high-visibility clothing, and FULL-FACE SHIELD MASKS while discharging is mandatory.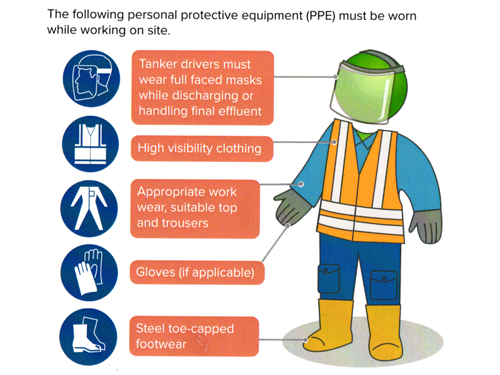 The busy bees behind the scenes
You have heard their voices before; it stands to reason you should see their faces. Introducing the Hive Team:
A new year has brought a new start for Charlie. After being a manager in the beauty industry for over 16 years, Charlie decided a change was what she needed and joined the waste treatment industry. Bristol born and bred; you'll easily be able to tell who is on the other end of the line.
Florencia (or Florence) has been at GENeco for almost one year. A Chemical Engineer with a masters in Wastewater treatment, if you have any liquid waste query, she has the answer. Born and raised in Mexico City, she moved to the UK three years ago and loves it.
The veteran of the swarm is Jenny. A member since 2020, she primarily deals with communications, managing all educational outreach and she's even a Mental Health First Aider, always happy to help, and your go-to person for any queries you may have.
Our newest member is Chris. With an account management background, he has a passion for ensuring that he always provides the best customer service. His mantra: Happy customers = Happy business!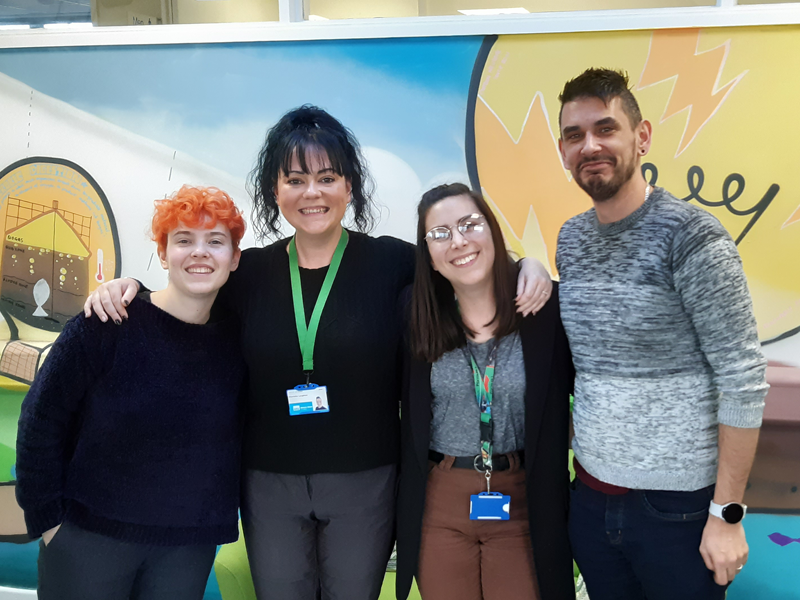 Your Driver Checklist
The weather is always unpredictable at this time of the year, and the upcoming months may be colder and wetter still. Robert Rumble, member of our Dorset Liquid Waste Treatment Team, has put together a list to help you prepare for these unforeseen conditions and make sure you are safe on the road.
Check you have plenty of fuel
Check the weather forecast for your destination
Check your defroster
Check that your vehicle heating works
Check that your lights are clean, working, and visible
Top up your washer fluid
Check that your vehicle windows and mirrors are clean
Carry a shovel and salt
If you have a mobile phone and/or a GPS, make sure it's fully charged
Check you have roadside cover and emergency phone numbers saved in your mobile phone
Carry appropriate PPE and warm waterproof clothing
Carry extra food and drink
Sign up to our GENeco SMS alerts to have the most up to date information regarding our Treatment centres.
Reminder: access to Taunton TC is via the main Ham Road and not through Creech St Michael village.
Reminder: sign up to our text alert service to keep up to date with any site closures, reopening or other important information.
Please: 
Text GENECO to 4600 for all Liquid Treatment Centres
Text GENBRS to 84600 for Bristol TC information
Text GENCMP to 84600 for Composting information
Text GENFWRF to 84600 for Bristol Food Waste information
Text GENSTOP to 4600 to opt out of any list
These texts are free to receive, however, initial sign up texts are charged at your standard network rate, and you can opt out at any time. You will not receive any spam or marketing texts.
Drive with reason this springtime
At Bristol Treatment Works we have reviewed our traffic plan to ensure the shortest turnaround for all your waste deliveries. Please observe the following rules:
The speed limit is 10mph
The entrance for all HGVs is though Gate B.
For Food Waste deliveries:
Make your way anti-clockwise around the facility towards the FW weighbridge. Wait for the green light, then proceed to the Food Hall (or pass through the gate towards the Liquid Food Tank).
For Liquid Waste deliveries:
Head to the LW weighbridge. Wait for the green light, then deliver a sample to the cabin. Head to the approved discharge point. Please remain with your vehicle when tipping.
For biosolids/rag/grit/sweepings:
Head to the LW weighbridge. Wait for the green light and collect your ticket at the cabin. Make your way around site to the Compost and Aggregates Facility. After finishing the collection/delivery, travel anti-clockwise to the FW weighbridge to book out.