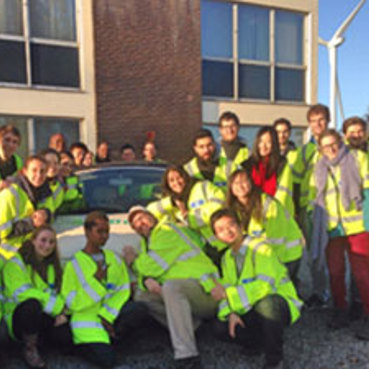 Site visits
GENeco has hosted a wide variety of groups to its main site in Bristol, including schools, universities, community groups and international delegations. It also takes part in Bristol Doors Open Day. Visitors are given the opportunity to learn about how waste is turned into renewable energy and biofertiliser.

Please get in touch if you would like more information on any of the activities listed here.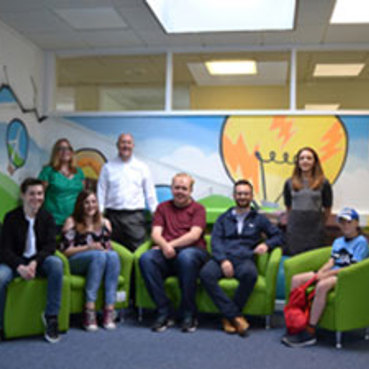 Young Bristol artwork
GENeco has worked with Young Bristol to create a variety of eco-inspired artwork for the company offices. The range of participants aged between eight and 16 created three masterpieces: a bottle top garden; photography project; and large wall mural. This unique combination of community creativity and sustainability resulted in the project being shortlisted for "Best Arts and Green Energy Project" at the South West Green Energy Awards 2016.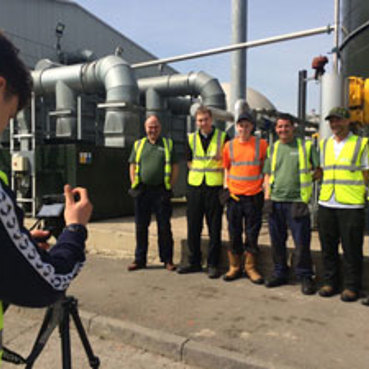 Boomsatsuma food waste video
In early 2017 GENeco partnered with a diverse group of students from local creative organisation Boomsatsuma to create some videos aiming to raise awareness of food waste recycling. This allowed the students to engage with an important global issue and gave them a chance to work for real clients. The films were showcased at the Engine Shed theatre in Bristol and the winner has been commissioned to make a final video that will be part of a city-wide campaign.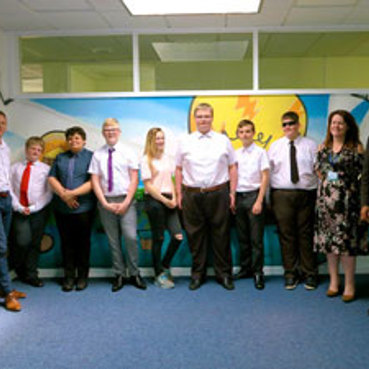 Ignite work experience
In the last 12 months, 16 students from both Merchants' Academy and St Katherine's School in Bristol have taken part in a week of work experience at GENeco's main site in Avonmouth. The students experienced the full range of activities carried out within the company including a site tour, workshops with key members of staff and an independent research project. This is the first of many similar projects planned with local secondary schools.